Marpurgi: med zgodovino in literarno svobodo [katalog razstave]
Marpurgi: between history and artistic freedom [exhibition catalogue]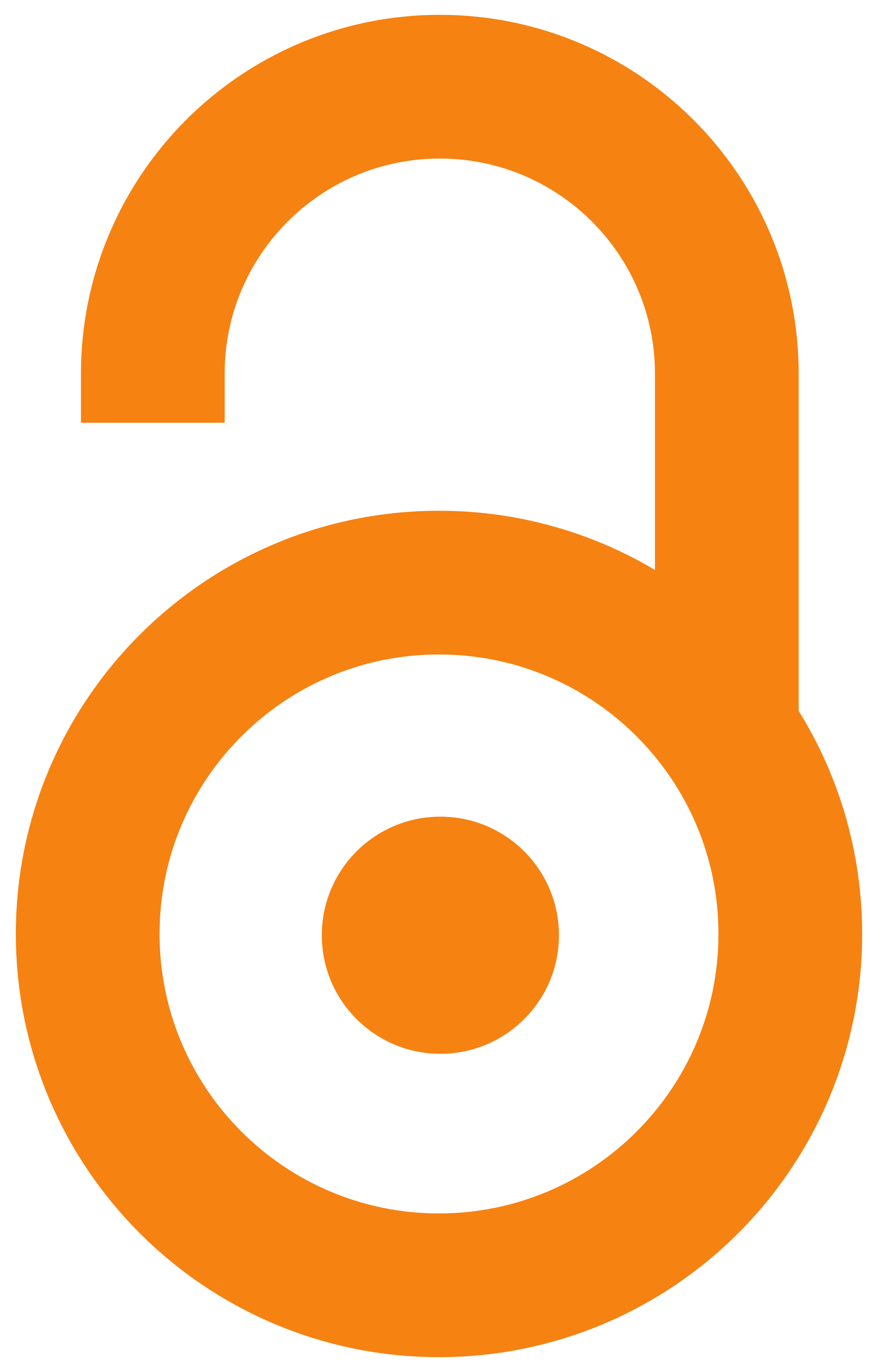 2020
Book (Published version)

Abstract
Maribor je mesto, ki se lahko pohvali s številnimi lepimi literarnimi deli. Eden izmed njih je roman Zlate Vokač – "Marpurgi", ki osvetljuje pomembno obdobje v zgodovini Maribora. Po besedilu tega romana je bila uprizorjena tudi opera. Narodna knjižnica Maribor in Sinagoga Maribor sta združili moči in zgodbo zaokrožili z obsežno in obsežno razstavo "Marpurgi: med zgodovino in umetniško svobodo". Razstavo spremlja katalog. V prvem delu te knjige-kataloga so skupaj s številnimi fotografijami prikazane življenjske usode več posameznikov in judovskih družin v času pred, med in neposredno po drugi svetovni vojni. Drugi del knjige nas popelje pet stoletij nazaj v čase in navade srednjeveškega Maribora ter prikaže tradicije, vrednote in dileme judovskega življenja v tistem času. Rimsko-nemški kralj Maksimiljan I. je 6. januar 1497 odredil kot datum, do katerega morajo Judje zapustiti Stajersko, Koroško in Wiener Neustadt. Med tistimi, ki so izkoristili to nesrečo, je bil tudi Bernardin Drucke
...
r (umrl po letu 1507), večkratni mariborski mestni sodnik in verjetno najbogatejši Mariborčan v tem času. Izgon Judov je izkoristil za nakup vsaj ene hiše v Zidovski ulici, njegova last pa je postala tudi mariborska sinagoga. V njej je leta 1501 z ženo Barbaro ustanovil cerkev Vseb svetih. Na odločitev zakoncev Drucker, da bosta ustanovila cerkveno ustanovo za ohranjanje spomina nanju, je najverjetneje vplivalo dejstvo, da nista imela potomcev. Ta okoliščina je kmalu po njuni smrti pripeljala nekdanjo sinagogo v last in skrb mesta. Zaradi nove cerkve se je vsaj od leta 1515 ob njej ležeči del Židovske ulice imenoval Ulica vseh svetih, del Zidovske ulice na območju današnjega Glavnega trga pa je vsaj še do leta 1595 ohranil prvotno ime. To ni edini dokaz zavesti o nekdanji judovski prisotnosti: leta 1544 je moral posestnik zemljišča ob judovskem pokopališču na območju današnje Strme ulice skrbeti za pokopališko ograjo. Za Jude so namreč pokopališča sveta mesta in morajo ostati nedotaknjena do večnosti. Kasneje se skrb za judovsko pokopališče ne omenja več. V 18. stoletju se je za celotno območje Zidovske ulice uporabljalo samo še ime Ulica vseh svetih. Največji udarec mariborski judovski dediščini je povzročila ukinitev cerkve Vseh svetih leta 1785. Po njej so zgradbo dve stoletji uporabljali za različne namene. A spomin je ostal in zato prvi mariborski zgodovinar Rudolf Gustav Puffv svoji knjigi o Mariboru iz leta 1847 na več mestih omenja srednjeveške mariborske Jude. Avtor še vedno najbolj temeljite zgodovine Judov na Stajerskem v srednjem veku iz leta 1914 je v Mariboru rojeni Jud Artur Rosenberg. Morda ga je k proučevanju te terne spodbudila judovska zgodovina rojstnega mesta. Slovenska mestna oblast je leta 1919 Ulico vseh svetih preimenovala v Zidovsko ulico. V obdobju prve Jugoslavije je pravnik in ljubiteljski zgodovinar Vladimir Travner napisal prvi slovenski strokovni članek o srednjeveških mariborskih Judih. Glede na pomen Judov za naciste je povsem pričakovano, da je Zidovska ulica leta 1941 ponovno postala Ulica vseh svetih, leta 1945 pa je dobila nazaj predvojno ime, ki ga ima še danes. Za današnjo visoko stopnjo zavedanja Mariborčanov o srednjeveški judovski preteklosti njihovega mesta je najbolj zaslužna Zlata Vokač Medic z romanoma Marpurgi iz leta 1985 in Knjiga sene iz leta 1993.
Maribor is a city that can boast of many beautiful literary works. One of them is the novel by Zlata Vokač – "Marpurgi", which sheds light on an important period in the history of Maribor. An opera is based on the text of this novel. The National Library of Maribor and the Maribor Synagogue joined forces and rounded off the story with a comprehensive and extensive exhibition "Marpurgi: between history and artistic freedom". The exhibition is accompanied by a catalogue. In the first part of this book catalogue, together with numerous photographs, the life destinies of several individuals and Jewish families are shown before, during and immediately after the Second World War. The second part of the book takes us back five centuries to the times and customs of medieval Maribor and shows the traditions, values and dilemmas of Jewish life at that time. According to a decree issued by the Roman-German king Maximilian 1,6 January, 1497 was the date by which the Jews were supposed to leave Sty
...
ria, Carinthia, and Wiener Neustadt. One of the people who took advantage of this misfortune was Bernardin Drucker (who died after 1507), who held the position of Maribor's town judge several times and was most likely Maribor's wealthiest citizen at the time. He used the expulsion of Jews to buy at least one house in Jewish Street and also acquired the Maribor synagogue. With his wife, Barbara, he founded the All Saints' Church in the former synagogue building in 1501. The Druckers' decision to establish a church with the aim of preserving their own memory was most likely influenced by the fact that they had no descendants. This was also why soon after their death the town of Maribor took over ownership and care of the former synagogue. On account of the new church, from at least 1515 onwards, possibly earlier, the part of Jewish Street next to the church was called All Saints' Street. The part of the street in the area of today's Main Square, however, retained its original name until at least 1595. This, however, is not the only thing that attests to the awareness of the former Jewish presence: in 1544, the owner of the land next to the Jewish cemetery in the area of today's Steep Street had to take care of the upkeep of the cemetery fence – the reason being that according to Jewish tradition, a cemetery is a holy place and must therefore remain intact for eternity. Later, however, there was no further mention of the maintenance and upkeep of the cemetery. In the 18th century, the only name in use for the entire area of Jewish Street was All Saints' Street. The abolition of the All Saints' Church in 1785 caused the greatest blow to Maribor's Jewish heritage. For the next two centuries, the building was used for a number of different purposes. The memory, however, remained and Maribor's first historian, Rudolf Gustav Puff, made several mentions of the Jews who lived in Maribor in the Middle Ages in his 1847 book on Maribor. The author of what is still the most comprehensive history of Jews in Styria in the Middle Ages, written in 1914, is the Maribor Jew Artur Rosenberg, who might have been prompted to research this topic by the Jewish history of his hometown. In 1919, All Saints' Street was renamed Jewish Street by the Slovenian city authorities. During the time of the first Yugoslavia, the jurist and amateur historian Vladimir Travner authored the first Slovenian expert article on the medieval Jews of Maribor. Given the Nazi's hatred of the Jews, it comes as no surprise that the street's name was changed back to All Saints' Street in 1941. In 1945, however, the name of the street was once again changed back to its pre-war version, i.e. Jewish Street, and has remained the same ever since. The fact that the people of Maribor are nowadays well aware of the medieval Jewish past of their town is largely due to Zlata Vokač Medic and her novels Marpurgi, published in 1985, and The Book of Shadows, published in 1993.
Maribor je grad koji se može pohvaliti mnogim lepim književnim delima. Jedno od njih je i roman Zlate Vokač – "Marpurgi" koji osvetljava važan period istorije Maribora. Po tekstu ovog romana postavljena je i opera. Narodna biblioteka Maribora i Sinagoga Maribor su udružile snage i zaokružile priču opsežnom i opširnom izložbom "Marpurgi: između istorije i umetničke slobode". Izložbu prati i katalog. U prvom delu ove knjige-kataloga uz brojne fotografije prikazane su životne sudbine nekoliko pojedinaca i jevrejskih porodica u vremenu pre, za vreme i neposredno posle Drugog svetskog rata. Drugi deo knjige nas vraća pet vekova unazad u vreme i običaje srednjovekovnog Maribora i prikazuje tradiciju, vrednosti i dileme tadašnjeg jevrejskog života. Prema uredbi koju je izdao Rimsko-nemački kralj Maksimilijan I, naređeno je da do 6. januar 1497. godine Jevreji moraju napustiti Štajersku, Korušku i Viner Nojštat. Među onima koji su iskoristili ovu nesreću bio je i Bernardin Druker (umro posle
...
1507), višestruki mariborski gradski sudija i verovatno najbogatiji Mariborčanin u to vreme. Iskoristio je proterivanje Jevreja da kupi bar jednu kuću u Židovskoj ulici, takođe je stekao i mariborsku sinagogu. Godine 1501. on je sa svojom suprugom Varvarom u njoj osnovao crkvu Svih Svetih. Na odluku Drukera da osnuju crkveni fond za očuvanje sećanja najverovatnije je uticala činjenica da nisu imali potomke. Zbog toga je ubrzo nakon njihove smrti grad Maribor preuzeo vlasništvo i brigu o nekadašnjoj sinagogi. Zbog nove crkve, od najmanje 1515. godine, možda i ranije, deo Jevrejske ulice pored crkve zvao se Ulica Svih Svetih. Deo ulice na prostoru današnjeg Glavnog trga, međutim, zadržao je prvobitni naziv najmanje do 1595. Ovo, međutim, nije jedino što svedoči o svesti o nekadašnjem jevrejskom prisustvu: 1544. godine vlasnik zemljišta pored jevrejskog groblja na prostoru današnje Strme ulice morao je da brine o održavanju grobljanske ograde – razlog je što je po jevrejskoj tradiciji groblje sveto mesto i zato mora ostati netaknuto zauvek. Kasnije se, međutim, više nije pominjalo održavanje groblja. U 18. veku jedini naziv koji se koristio za ceo prostor Jevrejske ulice bila je Ulica Svih Svetih. Ukidanje crkve Svih Svetih 1785. godine nanelo je najveći udarac mariborskom jevrejskom nasleđu. U naredna dva veka, zgrada je korišćena u različite svrhe. Uspomena je, međutim, ostala i prvi mariborski istoričar Rudolf Gustav Puf je u svojoj knjizi o Mariboru iz 1847. godine nekoliko puta pomenuo Jevreje koji su u srednjem veku živeli u Mariboru. Autor i danas najsveobuhvatnije istorije Jevreja u Štajerskoj u srednjem veku, napisane 1914. godine, je mariborski Jevrejin Artur Rozenberg, koga je na istraživanje ove teme možda potaknula jevrejska istorija njegovog rodnog grada. Godine 1919. slovenačke gradske vlasti su Ulicu Svih svetih preimenovali u Jevrejsku. Za vreme prve Jugoslavije, pravnik i istoričar amater Vladimir Travner napisao je prvi slovenački stručni članak o srednjovekovnim Jevrejima u Mariboru. S obzirom na mržnju nacista prema Jevrejima, ne čudi što je ime ulice 1941. promenjeno u Ulicu Svih Svetih. Međutim, 1945. godine ime ulice je ponovo promenjeno u predratnu verziju, odnosno Jevrejska ulica, i od tada je ostalo isto. Za to što su Mariborčani danas dobro upoznati sa srednjovekovnom jevrejskom prošlošću svog grada u velikoj meri zaslužna je Zlata Vokač Medić i njeni romani "Marpurgi", objavljen 1985. i "Knjiga senki", objavljena 1993. godine.
Keywords:
Jews - Maribor / Jevreji - Slovenija / Jews - Slovenia / Jevreji - Maribor
Source:
2020, 1-111
Publisher:
Maribor : Center judovske kulturne dediščine Sinagoga : Mariborska knjižnica