Moja neostvarena Alija (Odlazak u Erec Jisrael-Palestinu) mart-avgust 1940. godine
My unrealised Aliyah (Vojage to Erez Israel - Palestine, March-Avgust 1940.)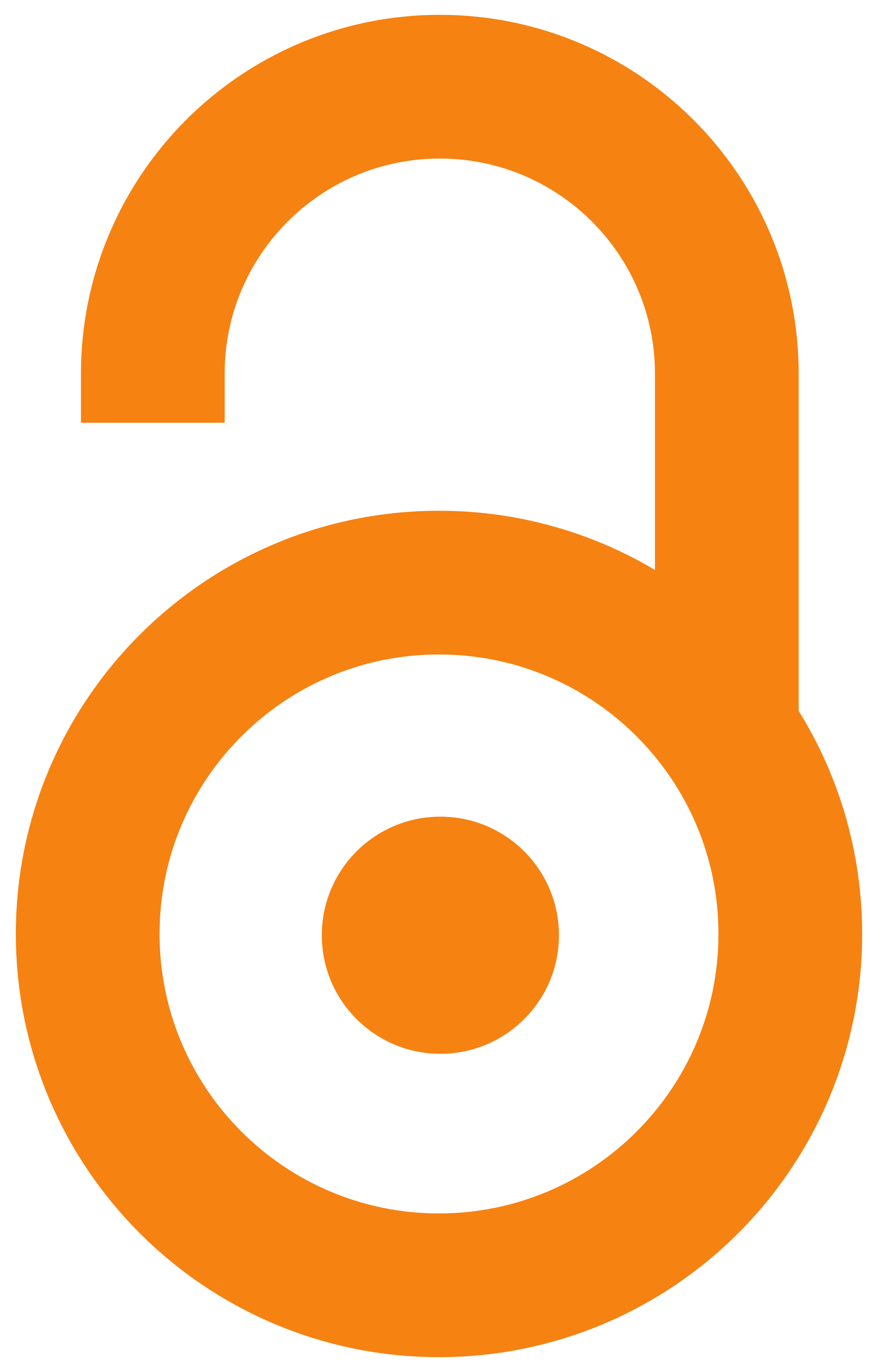 1997
Article (Published version)

,
Savez jevrejskih opština Srbije = Federation of Jewish Communities of Serbia
Abstract
Pripadao sam pokretu HaŠomer haCair (cionistički omladinski pokret) od 1933, kada mi je bilo četrnaest godina. Tokom 1938-40. godine bio sam na hakšari - pripremi za imigraciju u Palestinu. Britanci, koji su imali mandatnu vlast u Palestini, izdavali su vrlo mali broj potvrda, tj. dozvola za naseljavanje, tako da su ljudi tražili alternativne mogućnosti za ilegalnu imigraciju u Erec. Jedna takva prilika pojavila se početkom 1940. godine, kada su u Kladovu, na Dunavu, pred zimu bila usidrena tri broda: "Car Nikola", "Car Dušan" i "Kraljica Marija": na njima je živelo više od 1.000 jevrejskih emigranata, uglavnom iz Austrije. Mi, kandidati za Aliju (doseljavanje u Erec), nas desetak, napustili smo poljoprivrednu hakšara u Goleniću krajem februara da bi se pripremili za Aliju. Već 29. marta obavešteni smo da dođemo u Beograd. Okupili smo se tamo 30. marta 1940. godine pod lažnim imenima jevrejskih emigranata iz Austrije i uplovili smo redovnim brodom iz Beograda u Kladovo, gde smo s
...
tigli dan kasnije, 31. marta. Među nama je bilo i nekih emigranata sa originalnim papirima. Lokalne vlasti su pregledale naše dokumente i bilo nam je dozvoljeno da se pridružimo grupi iseljenika koji su već bili na brodovima. Istim brodom iz Beograda je stigla i grupa članova cionističke omladinske organizacije Tehelet Lavan. Organizacija svakodnevnog života na brodovima bila je vrlo dobra, iako su uslovi bili teški. Ljudi su spavali na drvenim klupama, podovima, a neki u visećim mrežama; svi su znali njihovo "sidrište" i disciplina je bila izvanredna. Brodovi, tj. podovi, prali su se svaki dan, tako da je čistoća bila uzorna. Članovi omladinskih cionističkih organizacija, poput HaŠomer haCaira, Tehelet Lavana, Benei Akive, Betara, Agudat Izraela i drugih, bili su vrlo aktivni, naravno u skladu sa okolnostima. S obzirom na uslove hrana je bila dobra. Bilo je nedostatka vitamina, a nekoliko meseci života u takvim skučenim uslovima prouzročilo je pojavu čireva. Organizovana je medicinska služba; na periferiji Kladova je iznajmljena kuća za hirurgiju, sa dva ili tri lekara i isto toliko medicinskih sestara. Naravno, svi su bili emigranti. Omladinske organizacije na brodovima obavezale su se da organizuju kulturne i sportske događaje. Bilo je i kurseva za nastavu ivrita. Bilo je različitih predavanja. Sportski događaji dešavali su se na terenu kraj Dunava, uglavnom fudbalske igre; formirano je nekoliko timova. Pored fudbala, igralo se i puno šaha. Glavni organizator kulturnih manifestacija bio je Joza Sehter. Njegov život tragično je završio u jesen 1941. u Zasavici kod Šapca. Krajem juna ili početkom jula 1940. brodovi su morali biti napušteni, pa je iznajmljen komad zemlje na periferiji Kladova, a postavljeno je nekoliko baraka i velikih šatora. Tamo su živeli uglavnom mladi ljudi. Neki od ljudi su živeli na barži. Neki su iznajmljivali smeštaj u kućama u Kladovu, svega nekoliko, i smeštaj je bio vrlo skroman. Kada je postalo jasno da za Aliju ne postoji mogućnost, mi - halucim iz Jugoslavije tada smo neupadljivo počeli da postepeno napuštamo Kladovo. Vratili smo se kućama ili u hakšara. Svi koji smo bili u Kladovu mislili smo da ćemo uskoro krenuti na put i brzo postići svoj dugo željeni cilj - EREC. Svakog dana, svi mi, svi na tim brodovima, očekivali smo radosnu vest među mnoštvom loših ratnih izveštaja. Mi koji smo napustili Kladovo i vratili se kući bili smo veoma razočarani i obeshrabreni. Cilj koji smo odabrali i za koji smo se pripremali tokom nekoliko godina iznenada je postao potpuno neizvestan. Iz Kladova sam se vratio u nedelju 11. avusta 1940. godine brodicom Beograd-Kladovo koristeći originalnu ličnu kartu na svoje ime. Tako sam, nakon skoro četiri i po meseca svakodnevnih iščekivanja da nastavimo putovanje u Erec, napustio brojne nove prijatelje i drugove emigrante. Svi moji prijatelji emigranti bili su tužni i žalosni kad smo mi Jugoslaveni odlazili, jer su znali da ako odemo, neće biti nikakvog rešenja ni za njih, ni odlaska u Palestinu. Svi emigranti iz Kladova ubrzo su premešteni i internirani u Šabac gde je većina ostala do nacističke okupacije u aprilu 1941. Njihov kraj bio je tragičan. Muškarci su ubijeni u Zasavici kod Šapca, a žene i deca su tokom zime 1941. i 42. godine prebačeni u logor "Sajmište" u Beogradu, gde su, takođe, svi stradali.
I belonged to the movement Ha-Shomer ha-Za'ir (Zionist Youth Movement) since 1933 when I was fourteen. During 1938-40 I was on hakhshara - preparation for immigration to Palestine. The British, who had mandatory power in Palestine, were issuing a very small number of certificates, i.e. settlement permissions, so people were searching for alternate possibilities for illegal immigration to Erez. One such opportunity appeared at the beginning of 1940, when in Kladovo, on the Danube, three boats were anchored for the winter: "Car Nikola", "Car Dušan" and "Kraljica Marija": on them were living more than 1.000 Jewish emigrants, mostly from Austria. We, the candidates for Aliyah (immigration to Erez), about ten of us, left agricultural hakhshara in Golenić at the end of February to prepare for Aliyah at our homes. As late as March 29. we were informed to come to Belgrade. We gathered there on March 30, 1940, under assumed names as if we were Jewish emigrants from Austria and sailed on regu
...
lar line boat from Belgrade to Kladovo, where we arrived a day later, on March 31. Among us were also some emigrants with genuine papers. Local authorities checked our documents and we were allowed to join the group of emigrants who were already on the ships. By the same boat from Belgrade also arrived a group often members of Zionist youth organization Tehelt Lavan. The organisation of everyday life on the boats was very good, although the conditions were hard. People slept on wooden benches, floors, some in hammocks; everyone knew his or her "berth" and discipline was outstanding. The boats, i.e. the floors, were washed every day, so the cleanliness was exemplary. The members of Zionist youth organizations, like Ha-Shomer ha-Za'ir, Tehelt Lavan, Benei Akiva, Betar, Aguddat Israel and others were very active, of course, according to the circumstances. Considering the conditions the food was good. There was a shortage of vitamins, and several months of living in such cramped conditions caused furuncles (boils). There was organized medical service; on the Kladovo periphery was rented a house for the surgery, with two or three doctors and the same number of nurses. Or course, they were all emigrants. The youth organizations on the boats undertook to organize cultural and sports events. There were also ivrit teaching courses. There were various lectures. Sports events were taking place on the field by the Danube, mostly soccer games; several teams were formed. Besides soccer, a lot of chess was played. The main organizer of cultural events was emigrant Joza Sehter. His life tragically ended in autumn 1941 in Zasavica near Šabac. At the end of June or beginning of July 1940, the boats had to be abandoned, so a piece of land at the Kladovo periphery was rented and several barracks and big tents erected. Mostly young people lived there. Some of the people were living on a barge. Some rented lodgings at homes in Kladovo, just a few, and accommodation was very modest. When it became clear that there was no possibility for Aliyah, we halutzim from Yugoslavia then unobtrusively began gradually to leave Kladovo. We went back to our homes or to hakhshara. All of us who were in Kladovo thought that we shall soon get on with our journey and promptly reach our long-desired goal - Erez. Every day all of us, every person on these boats, expected some joyful news amongst a multitude of bad war reports. We who had left Kladovo and returned home were very disappointed and disheartened. The goal we had chosen and were preparing for during several years suddenly became absolutely uncertain. I returned from Kladovo on August 11, 1940, (Sunday) by line boat Belgrade-Kladovo using my genuine identity card on my own name. Thus, after almost four and a half months of daily expectations to continue our voyage to Erez, I left numerous new friends and emigrant companions. All my emigrant friends were grieving and sad when we Yugoslavs were leaving because they knew that if we leave, there will be no immediate solution for them either - no departure for Palestine. All emigrants from Kladovo were soon transferred and interned in Šabac where most of them remained until Nazi occupation in April 1941. Their end was tragic. Men were killed in Zasavica near Šabac, while women and children were transferred to camp "Sajmište" in Belgrade during winter 1941/42 where they all also perished.
Keywords:
Kladovo transport / Hašomer Hacair / Ha-Shomer ha-Za'ir / Holokaust - Srbija (1940-1941) / Holocaust - Serbia (1940-1941) / Holokaust - sećanja / Holocaust - memories
Source:
Zbornik 7 : Studije, arhivska i memoarska građa o Jevrejima Jugoslavije, Jevrejski istorijski muzej - Beograd = Jewish studies 7 : Studies, archival and memorial materials (about Yugoslav Jews), Jewish historical museum - Belgrade, 1997, 7, 232-249
Publisher:
Beograd : Savez jevrejskih opština Jugoslavije [Federation of Jewish Communitues in Jugoslavia]