Bibliografija knjiga o Jevrejima i jevrejstvu štampanih u Srbiji od 1837. do 2017. godine
Bibliography of books on Jews and Judaism printed in Serbia from 1837 to 2017
Authors
Albahari, Biljana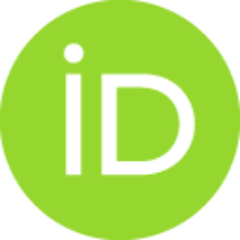 Book (Published version)

Abstract
Prevashodni cilj ovog bibliografskog istraživanja bio je da predstavi korpus knjiga o Jevrejima i jevrejstvu nastalih na teritoriji današnje Srbije. Stoga se autorka rukovodila prema unapred utvrđenim kriterijumima. Prvi od njih je tematski - tragalo se za knjigama koje se, na različite načine i u različitoj meri, dotiču teme Jevreja i jevrejstva. Drugi kriterijum je teritorijalni - obrađene su publikacije koje su nastale na teritoriji države Srbije u njenim današnjim granicama. Treći je vremenski - okupljene su knjige koje su objavljene od 1837. godine, kada je, prema istraživanjima Ženi Lebl, štampana prva jevrejska knjiga u Beogradu, do 2017, kada se ovo istraživanje završilo. Bibliografija knjiga o Jevrejima i jevrejstvu sadrži 1.113 bibliografskih jedinica. Građa je radi preglednosti razvrstana u tri poglavlja. U prvom poglavlju, koje sadrži 1.032 bibliografske jedinice i čini pretežni deo Bibliografije, opisane su monografske publikacije koje su objavljene na teritoriji Srbije od
...
1837. do 2017. godine. U drugom poglavlju nalazi se tzv. neknjižna građa, odnosno elektronski izvori posvećeni Jevrejima i jevrejstvu u Srbiji. U trećem poglavlju su monografske publikacije koje nisu objavljene Srbiji, ali se odnose na jevrejsko nasleđe u njoj: u ovo poglavlje su ušla dela čiji su autori Jevreji poreklom iz Srbije, kao i publikacije čiji je izdavač Udruženje Jevreja poreklom iz Jugoslavije u Izraelu (Hitahdut ole Jugoslavia). Radi veće informativnosti Bibliografije, svako od njena tri poglavlja propraćeno je sa po tri, abecedno sređena, registra - imenskim, predmetnim i registrom naslova. Bibliografija o Jevrejima i jevrejstvu takođe je obogaćena i fotografijama i motivima sa korica i omota publikacija.
The primary goal of this bibliographic research was to present a corpus of books on Jews and Judaism created on the territory of today's Serbia. Therefore, the author was guided by predetermined criteria. The first of them is thematic - she was looking for books that, in different ways and to different degrees, touch on the topic of Jews and Judaism. The second criterion is territorial - the publications that were created on the territory of the state of Serbia within its present borders have been processed. The third is the period of time - the books that were published from 1837, when, according to the research of Jennie Lebl, the first Jewish book was printed in Belgrade, until 2017, when this research was completed, were collected. The bibliography of books on Jews and Judaism contains 1,113 bibliographic items. For clarity, the material is divided into three chapters. The first chapter, which contains 1,032 bibliographic items and forms the predominant part of the Bibliography, de
...
scribes monographic publications that were published on the territory of Serbia from 1837 to 2017. In the second chapter, there is the so-called non-book material, i.e. electronic sources dedicated to Jews and Judaism in Serbia. The third chapter contains monographic publications that have not been published in Serbia but refer to its Jewish heritage: this chapter includes works whose authors are Jews of Serbian origin, as well as publications published by the Association of Jews of Yugoslav origin in Israel (Hitahdut ole Yugoslavia). For the better informativeness of the Bibliography, each of its three chapters is accompanied by three, alphabetically arranged, registers - authors, subject and title register. The bibliography on Jews and Judaism is also enriched with photographs and motifs from the covers of publications.
Keywords:
Jevreji - bibliografije / Jews - bibliographies / jevrejstvo - bibliografije (Srbija) / Judaism - bibliographies (Serbia)
Source:
2021, 1-390
Publisher:
Beograd : Narodna biblioteka Srbije