Listanje vremena: jevrejska periodika u Srbiji: 1888-2016: katalog izložbe
Turning the pages of time: Jewish periodicals in Serbia from 1888 to 2016: exhibition catalog
Authors
Albahari, Biljana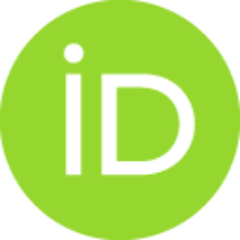 Contributors
Vukanović, Nikola
Book (Published version)

Abstract
U Srbiji je u periodu između 1888. godine do danas pokrenuto 70, a izvan Srbije još 6 jevrejskih periodičnih publikacija. Neke od ovih publikacija su doživele izdavanje samo jednog, dva, tri ili četiri broja, ili samo jednu ili dve godine izlaženja. Neke druge su, međutim, doživele i višedecenijsko izlaženje i stotine brojeva. Do početka Drugog svetskog rata pokrenuto je ukupno 47 publikacija od kojih 18 u Beogradu, 13 u Novom Sadu, 9 u Subotici, 2 u Zemunu i po jedna u Vršcu, Bačkoj Topoli, Novom Bečeju, Staroj Kanjiži i Kruševcu. Za vreme Drugog svetskog rata tri lista su objavljivali Jevreji iz Jugoslavije/Srbije u nemačkom, odnosno italijanskom zarobljeništvu. Posle ogromnog stradanja i skoro fizičkog uništenja zajednice tokom Drugog svetskog rata, malobrojni preživeli ipak nalaze snagu, volju i htenje i već 1950. godine ponovo pokreću izdavanje čak tri nove jevrejske periodične publikacije. U periodu nakon Drugog svetskog rata oglasilo se ukupno 26 glasila – 17 u Beogradu, 2 u Nov
...
om Sadu, jedan u Subotici, 5 u Izraelu i jedan u SAD. Ove publikacije su objavljivane na srpskom (srpskohrvatskom), mađarskom, nemačkom, ladinu, francuskom i jidišu, ili su bile višejezične. Pisane su ili štampane latiničnim, ćiriličnim i hebrejskim pismom. Na teritoriji današnje Srbije 1940. godine živelo je oko 33.800 Jevreja. U Srbiji je tokom Holokausta ubijeno 83% jevrejske populacije. Samo je oko 5.700 Jevreja sa teritorije današnje Srbije preživelo Drugi svetski rat. Danas jevrejska zajednica u Srbiji broji manje od 4.000 članova. Za jednu ovako malu, u Holokaustu skoro potpuno uništenu zajednicu, podaci koje smo izneli, nema sumnje, svedoče o velikom izdavačkom podvigu i pokazuju koliko su se, bez obzira na različite istorijsko-društvene, socijalne i političke okolnosti, pripadnici jevrejskog naroda trudili da očuvaju tradiciju i održe značaj svoje pisane reči.
In Serbia, from 1888 until today, 70 Jewish periodicals were published, and outside of Serbia, there were six more. Some of these publications have experienced the issuance of only one, two, three, or four editions, or only one or two years of publication. Some others; however, have seen decades of rising and hundreds of editions. By the beginning of World War II, a total of 47 periodicals were published, of which 18 were from Belgrade, 13 from Novi Sad, 9 from Subotica, 2 from Zemun, and 1 each from Vrsac, Backa Topola, Novi Becej, Stara Kanjiža, and Krusevac. During the Second World War, three publications were published by Jews from Yugoslavia / Serbia when detained in the German and Italian prison camps. After the enormous suffering and almost total physical destruction of the community during the Second World War, the few survivors still found the strength, will, and volition and restarted issuing three new Jewish periodicals by 1950. In the period after the Second World War, ther
...
e were in total of 26 publications 17 from Belgrade, 2 from Novi Sad, 1 from Subotica, 5 from Israel, and 1 from the United States. These publications were published in Serbian (Serbo-Croatian), Hungarian, German, Ladino, French, and Yiddish or were multilingual. They were written or printed in Latin, Cyrillic, and Hebrew script. Within the territory of today's Serbia in 1940, there were approximately 33,800 Jews. In Serbia, during the Holocaust, 83% of the Jewish population were killed. Only about 5,700 Jews from today's Serbia survived the Second World War. Today the Jewish community in Serbia has fewer than 4,000 members. For such a small community that was almost completely destroyed by the Holocaust, the data that was presented is a large publishing venture and shows how, regardless of the different historical, social, and political circumstances, members of the Jewish community have tried to preserve tradition and maintain the character of their written words.
Keywords:
časopisi, jevrejski (Jugoslavija) / periodicals - Jews (Serbia) / periodika - Jevreji / časopisi, jevrejski - izložbe / periodicals - exibitions / jevrejska periodika - Srbija (1888-2016) / serijske publikacije, jevrejske
Source:
2017, 1-72
Publisher:
Beograd : Narodna biblioteka Srbije