Serbo-Croatian influences on Bosnian spoken Judeo-Spanish, as reflected in the literary works of the members of the Sephardic circle
Srpsko-hrvatski uticaji na bosanski govorni jevrejsko-španski jezik koji se odražavaju u književnim djelima članova sefardskog kruga
Authors
Papo, Eliezer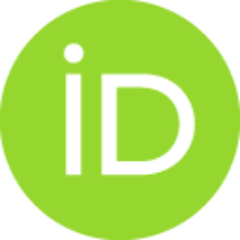 Article (Published version)

,
Brill
Abstract
The sweeping and far-reaching political, economical, and demographical changes in Bosnia and Herzegovina at the end of the 19th, beginning of the 20th century affected profoundly the linguistic situation of the country's Jewish, overwhelmingly Sephardic, minority. Having lost the unity with their brethren in the Balkans, the Bosnian Jews had to rely more and more on their relations with other Bosnian ethnoreligious communities. It is from this deepened contact with their Serbian, Muslim, and Croatian neighbors on one side and from the constant need for new linguistic solutions, brought about by the ever-changing reality, that Serbo-Croatian influences (once so superficial) started entering all the spheres of Bosnian Judeo-Spanish, its lexicon, morphology, phonology, syntax, and even grammar. The author analyzes those influences as they are, consciously or unconsciously, reflected in the literature produced by the members of the Sephardic Circle - the Sarajevo-based group of young and i
...
dealistic Sephardic intellectuals who tried to fight and prevent the oblivion of Judeo-Spanish language and culture.
Zamašne i dalekosežne političke, ekonomske i demografske promjene u Bosni i Hercegovini krajem 19-og i početkom 20. vijeka duboko su uticale na jezičku situaciju u jevrejskoj, nadmoćno sefardskoj manjini u zemlji. Izgubivši jedinstvo sa svojom braćom na Balkanu, bosanski Jevreji morali su se sve više oslanjati na svoje odnose sa drugim bosanskim etnoreligijskim zajednicama. Upravo iz ovog produbljenog kontakta sa srpskim, muslimanskim i hrvatskim susjedima s jedne strane i iz stalne potrebe za novim jezičkim rješenjima, koju donosi stvarnost koja se neprestano mijenja, srpskohrvatski uticaji (nekada i površni) počeli su ulaziti u sve sfere bosanskog jevrejsko-španskog, njegovu leksiku, morfologiju, fonologiju, sintaksu, pa čak i gramatiku. Autor analizira te uticaje onako kako se oni, svjesno ili nesvjesno, odražavaju u literaturi članova Sefardskog kruga - sarajevske skupine mladih i idealistički orijentisanih sefardskih intelektualaca koji su se pokušali boriti i spriječiti od zabora
...
va jevrejsko-španski jezik i kulturu.
Keywords:
ladino jezik / ladino language / Ladino književnost / Ladino literature / Sefardi - Bosna i Hercegovina / Sephardic Jews - Bosnia and Herzegovina / jevrejsko nasleđe / Jewish heritage - Bosnia / Sefardski krug (Sarajevo) / Sephardic circle (Sarajevo)
Source:
European Journal for Jewish Studies, 2007, 2, 343-363