The Last Supper and "Kneževa večera", parallels and their resonances in traditional Christian and Serbian folk-culture
Tajna večera i "Kneževa večera": paralele i njihovi odjeci u tradicionalnoj hrišćanskoj i srpskoj narodnoj kulturi
Authors
Papo, Eliezer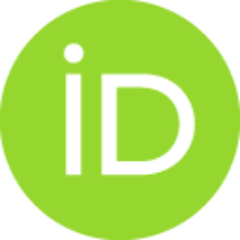 Article (Published version)

,
American Association of Teachers of Slavic and East European Languages
Abstract
"The Anti-Semitic potential of the New Testament's Last Supper was often used in traditional Christian society for the creation and nourishment of anti-Jewish sentiments; or, even worse, as a pretext for anti-Jewish actions on the part of the elites (legislation, mass expulsion, etc.) or the common masses (riots, pogroms, etc.). For many different reasons, the most prominent of which are analyzed in some detail in this article, the Serbian parallel of the Last Supper, the epic song "Kneževa večera", had a much bigger impact on Serbian folk culture and folk imagination than the original New Testament story. Fortunately for the Jews, this meant that one of the most powerful traditional Christian Anti־Semitic stereotypes was quite neutralized in Serbian folk culture. Unfortunately for the Serbian-Bosniak relationship, the Serbian parallel of the Last Supper created equally powerful images, which proved capable of producing nourishing Anti-Islamic and Anti-Muslim stereotypes and sentiments
...
in Serbian popular culture. Stereotypes аге a mighty weapon. Usually, they are developed on both sides of a certain demarcation line, a line that mау separate ethnic, religious, political, or gender groups. Created and used in times of confrontation, they are left to their gradual oblivion in times of cooperation. Sometimes, though, these relics from the warring past can turn into real obstacles for a peaceful present, as a demonization of the other usually is not a successful recipe for cooperation. Possible Christian interpretations of the image of Judas in the Last supper story (as an evil individual or as an agent of the evil Jews and Judaism) and still have an immediate impact on Judeo-Christian relations, bringing about the deconstruction of similar Jewish anti-Christian stereotypes - or their re-construction and reinforcement. The same is true of Serbian and Bosniak mutual stereotypes. During the dissolution of Yugoslavia, when the Communist narrative of Brotherhood and Unity of all Yugoslav nationalities/Ethno-confessions was removed from its status of main official dogma, it was replaced by different confrontational narratives, each of them based on its own stereotypes of the Other. In Serbian political discourse, these new confrontational narratives leaned heavily on the themes and symbols of the Kosovo myth. Its images and motifs were used to identify modern political entities. In most of them, Miloš usually symbolizes the contemporary Serbs, while the Bosniaks are depicted as an internal evil: mythical traitors embodied in the image of Vuk Branković. However, the potent image of Vuk Branković, portrayed in the Kosovo-cycle songs as an archetype of a traitor, is too potent to be reserved for Bosniaks only. Rather, in the contemporary Serbian political culture, it is frequently used to label political opponents, local or international. Surprisingly, though, in present-day Serbia, the usage of epic style, imagery, and archetypes is almost exclusive to the patrimony of nationalist and conservative circles. They use it against the pro-Westem camp, against the political converts in their own ranks, and sometimes against the West. At the same time, the Serbian pro-Westem block, highly identifiable with urban elites, seems to have lost its connection with the traditional epic motifs, style, and language, thus relinquishing a powerful channel of communication with rural Serbia and large numbers of its representatives in the major cities. A more balanced usage of the corpus of epic poetry would have depoliticized it, converting it into what it is supposed to be: a common Serbian cultural heritage of great artistic value. The appropriation by the conservative side of the political map creates the impression that their interpretation and usage of the epic heritage is the only and, thus, the "right one" (E. Papo).
"Novozavjetna epizoda Posljednje večere (sa moćnim slikama stradalnog Hrista; Jude - zlog učenika koji ga je prokazao; dobrog, ali strašljivog učenika Petra - koji je, razapet između vjernosti učitelju i nagona za opstankom, u toku nekoliko sati tri puta zanijekao Hrista, samo da bi na koncu postao jedan od najvjernijih Hristovih apostola) ne reflektuje samo stav Prve Crkve prema Jevrejima, nego je vijekovima uvijek ponovo korištena, interpretirana ili reinterpretirana u konstrukcijama i rekonstrukcijama međusobnih odnosa hrišćanskih i jevrejskih zajednica. Simptomatična za odnos Prve Crkve prema Jevrejima je činjenica da je ime zlog učenika eminentno jevrejsko/hebrejsko - i to, ni manje ni više, nego ime identično sa imenom Jakovljevog sina, Jude, rodonačelnika istoimenog plemena, po kome su imenovani i država Judeja i njeni stanovnici. Antisemitski potencijal novozavjetne Posljednje večere često je korišten u tradicionalnim hrišćanskim društvima kao katalizator za stvaranje ili održ
...
avanje antijevrejskih sentimenata - ili, čak, kao opravdanje za antijevrejska djela elite (protjerivanje, konfiskacija i slično) ili širokih narodnih masa (pogromi, pljačka, prisilno pokrštavanje i slično). Srpska narodna paralela opštehrišćanske Posljednje večere, epska narodna pjesma "Kneževa večera", posrbljava sve učesnike novozavjetne epizode, uključujući i Judu. Tako Hrista zamjenjuje Car Lazar; Petra srpski junak Miloš Obilić, a Judu izdajnik Vuk Branković. Time je jedan od najmoćnijih tradicionalnih hrišćanskih antijevrejskih stereotipa neutralizovan u srpskoj narodnoj kulturi. Istovremeno, pogubno po srpsko-bošnjačke odnose, srpska paralela Posljednje večere stvorila je podjednako moćne slike koje su se pokazale sposobnim da proizvode i njeguju antiislamske i antimuslimanske sentimente i sterotipe u srpskoj populamoj kulturi. Ovaj rad posvećen je uporedbi novozavjetne epizode sa njenom srpskom narodnom paralelom, te analizi odjeka svakog od ova dva teksta među njihovim tradicionalnim publikama" (E. Papo).
Keywords:
Jevreji - Slaveni / Jews - Slavs / Jevreji - Srbija / epska poezija / Epic poetry / Kneževa večera - u epskoj poeziji
Source:
Slavic and East European Journal (SEEJ), 2015, 59, 1, 23-46
Publisher:
Los Angeles : American Association of Teachers of Slavic and East European Languages