Laura Papo-Bohoreta: Kommentierte Forschungsbibliographie zum literarischen Werk einer bosnischen Sefardin
Laura Papo-Bohoreta: anotirana istraživačka bibliografija o književnom djelu bosanske Sefardknije
Authors
Papo, Eliezer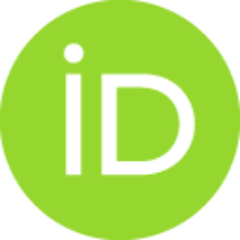 Contributors
Hödl, Klaus
Book part (Published version)

,
Studienverlag Innsbruck-Wien-Bozen
Abstract
Das literarische Werk der Laura Papo Bohoreta (1891-1942) ist umfangreich und vielseitig. Neben Theaterstücken und Sketchen verfasste sie Gedichte, Kurzgeschichten, Novellen und Essays, alle in judenspanischer Sprache (Judezmo) und ausschliesslich in der Graphie der bosnischen Sefarden, gelegentlich durchsetzt mit spanischen Wörtern. Daneben übersetzte sie literarische Texte und sammelte sefardische Volkslieder und Geschichten. Ihr Liederbuch (Romancero) wurde in Auszügen veröffentlicht von Kalmi Baruh (1933) und Samuel Elazar (1987/2008), die vollstandige Edition verdanken wir Muhamed Nezirović (1986). Zahlreiche ihrer Gedichte, Erzählungen und Novellen erschienen zwischen den zwei Weltkriegen in der bosnischen Presse, die zwei Fassungen ihrer Studie über die sefardische Frau in Bosnien (La mužer sefardi de Bosna) veröffentlichte Nezirović 2005 als Faksimile und mit einer Übersetzung ins Bosnische heraus.
Književno delo Laure Papo Bohorete (1891-1942) opsežno je i raznoliko. Uz drame i skice, pisala je pesme, pripovetke, romane i eseje, sve na judejskom španskom jeziku (Judezmo) i isključivo na jeziku bosanskih Sefarda, povremeno prošaranih španskim rečima. Takođe je prevodila književne tekstove i sakupljala sefardske narodne pesme i priče. Njenu pesmaricu (Romancero) objavili su u odlomcima Kalmi Baruh (1933) i Samuel Elazar (1987/2008), a kompletno izdanje dugujemo Muhamedu Neziroviću (1986). Mnoge njene pesme, priče i novele pojavile su se u bosanskoj štampi između dva svetska rata, a Nezirović je 2005. objavio dve verzije svoje studije o Sefardima u Bosni (La mužer sefardi de Bosna) kao faksimil i sa prevodom na bosanski jezik.
This article is a survey of the history and the state of the art of the literary opus of Laura Papo "Bohoreta", the first Judeo-Spanish female dramatist. It offers, here, for the first time, a definitive list of all her known and preserved original writings (theater plays, poems, short stories, novels, and essays), most of them still unpublished, as well as of her literary translations and compilations of Sephardic folklore.
El articulo trata de realizar una catalogación de la obra literaria de Laura Papo "Bohoreta", la primera dramaturga femenina de la literatura sefardí. Se ofrece aquí, por primera vez, una lista de todos sus escritos originales (piezas dramáticas, poemas, cuentos breves, novelas y ensayos) conocidos y preservados (en gran parte, inéditos aún). A ello se añade un estado de la cuestión de las traducciones literarias, así como de las recopilaciones de folclore sefardí que ella realizó.
Keywords:
Laura Papo Bohoreta (1891-1942)- bibliografija sa komentarima / Laura Papo Bohoreta (1891-1942) - annotated bibliography
Source:
Transversal: Zeitschrift für Jüdische Studien (Sefarad in Osterreich-Ungarn), 2012, 13, 2, 65-80
Publisher:
Graz : Centrum fur Judische Studien der Karl-Franzens-Universitat Graz
Note:
Temat (topic): Sefarad in Osterreich-Ungarn