Konstruksion de la memoria i rekonstruksion de la identidad: Agadot de gerra - un jenero neglejado de la literatura sefaradi
Construction of the Memory and Reconstruction of the Identity: Agadot de gerra, a Neglected genre of Ladino Literature [in Judeo-Spansih]
Authors
Papo, Eliezer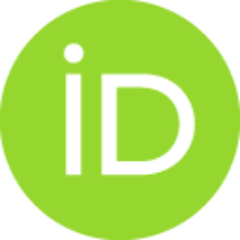 Contributors
Díaz-Mas, Paloma
Sánchez Pérez, Maria
Book part (Published version)

,
Consejo Superior de Investigaciones Científicas
Abstract
En este artículo se describe y analiza un género desatendido de la literatura humorística sefardí: las parodias de la traducción al ladino de la Hagadá de Pésah. El género abarca dos subgéneros: las hagadot polémicas y las hagadot de guerra. Este trabajo se centra sobre todo en las segundas, ofreciendo una interpretación del papel que desempeñaron las hagadot de guerra en el proceso de construcción de la memoria colectiva sefardí y en la construcción de la imagen y la identidad de los sefardíes en el siglo XX, un siglo de guerras y de crisis.
This article is dedicated to the description, elaboration and analysis of a neglected the genre of Sephardic humoristic literature, namely: Parodies on Ladino Translation of the Paschal Haggadah. This genre comprises of two subgenres: Polemic Haggadot and War Haggadot and the article concentrates primarily on the latter subgenre, offering an understanding of the role that the War Haggadot have played in the process of the construction of the collective memory and in the process of reconstruction of the self-image and identity of the Sephardic Jews in XX century, "a century of wars and crises".
Keywords:
jevrejska književnost, humoristička / Jewish humoristic literature / Jevreji - kolektivni identitet / Jews - collective identity / Jevreji - sećanja / Jews - memory / Jevreji - parodija / Jews - parody / Ladino / Jevrejsko-španski jezik i književnost / Judeo-Spanish language and literature
Source:
Los Sefardíes ante los retos del mundo contemporáneo: identidad y mentalidades, 2010, 205-224
Publisher:
Madrid : Consejo Superior de Investigaciones Científicas