Borba, smijeh i preživljavanje: partizanska hagada - jedina jevrejsko-španska parodija na pashalnu hagadu, nastala na jugoslovenskoj slobodnoj teritoriji u vrijeme Holokausta (onlajn predavanje)
Struggle, laughter and survival: Partisan Haggada - the only Jewish-Spanish parody of the Passover Hagada, created in Yugoslav free territory during the Holocaust (online lecture)
Authors
Papo, Eliezer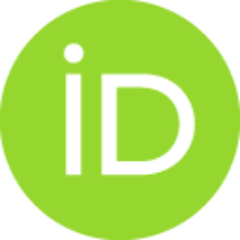 Contributors
Altarac, Šalom Šani
Audiovisual (Published version)

,
Institut za filozofiju i društvenu teoriju
Abstract
Kao i kod drugih tradicionalnih etno-konfesionalnih skupina, i kod sefardskih Jevreja je sve do Holokausta primarna grana parodije bila parodija sakra. Imajući u u vidu hebreo-centričnost jevrejske svete literature, nije začuđujuće što je Pashalna agada, kao jedan od rijetkih liturgijskih tekstova koji se u cjelini izvodio i na narodnom, jevrejsko-španskom jeziku, kako bi se obezbijedilo učešće žena i djece u centralnom godišnjem kučnom obredu, postala omiljeni hipotekst sefardskih parodista. Danas je poznato stotinjak pashalnih parodija na jevrejsko-španskom jeziku. Većina je nastala tokom druge polovine 19. i prve polovine 20. stoljeća, prvenstveno Balkanu, ali i u Tel-Avivu, Nju-Jorku, Kurasau i Beču. Jedna od najnesvakidašnjijih sefardskih pashalnih satira je je Partizanska agada Šaloma Šanija Altarca, nastala na slobodnoj jugoslovenskoj teritoriji, u Kordunu, Lici i Baniji 1944. godine. Dok su ostale sefardske parodije na Pashalnu agadu bile prvenstveno tekstualnog karaktera, obja
...
vljivane kao praznični dodaci humorističkim sefardskim listovima, i bile namijenjene za pojedinačno čitanje "u sebi", dotle je Šanijeva Partizanska agada zapravo, stendap komedija. Njen tvorac je partizanski borac zadužen za kulturni rad sa borcima i pozadinom (jevrejskim izbjeglicama i lokalnim civilima na slobodnoj teritoriji). Utoliko, njegova agada sadrži i srpsko-hrvatske pasuse (koji su se obraćali i jevrejskoj i nejevrejskoj publici), osim očekivanih jevrejsko-španskih. Ovi potonji, međutim, imali su, pored satirične funkcije, i didaktičku: da poduče jevrejske civile na slobodnoj teritoriji da ih Saveznici nikada neće evakuisati u južnu Italiju, te da nerealne nade zamijene praktičnijim uklapanjem u život na oslobođenoj teritoriji. Pred nama je dakle jedinstven i neponovljiv performativni tekst iz vremena Holokausta, koji govori o Holokaustu na jedan karnevaleskni način. Kao da sve do sada rečeno nije dovoljno neobično, Partizanska agada je poslije rata postala i nezvaničnim dijelom zvanične kolektivne pashalne večere u Jevrejskoj opštini Sarajevo. Razlozi koji su naveli malobrojne bosanske Jevreje koji su preživjeli NDH teror da se Holokausta sjećaju upravo kroz jedan humoristički tekst može se razumjeti samo u kontekstu želje za uspostavljanjem protivteže mitologizirajućem SFRJ narativu o Holokaustu, u kome su se gubili stvarni ljudski obrisi pojedinačnih žrtava.
As with other traditional ethno-confessional groups, for the Sephardic Jews until the Holocaust, the primary branch of parody was the Parodia sacra. Given the Hebrew-centric nature of Jewish sacred literature, it is not surprising that the Passover Haggadah, as one of the few liturgical texts performed in its entirety in Hebrew-Spanish, to ensure the participation of women and children in the central annual house ceremony, became a favorite hypotext of Sephardic parodists. Today, about a hundred Passover parodies in the Hebrew-Spanish language are known. Most of them were created during the second half of the 19th and the first half of the 20th century, primarily in the Balkans, but also in Tel Aviv, New York, Kurasau, and Vienna. One of the most unusual Sephardic Passover satires is the "Partisan Agada" by Šalom Šani Altarac, created on the free Yugoslav territory, in Kordun, Lika and Banija in 1944. While other Sephardic parodies of the Passover Haggadah were primarily of textual nat
...
ure, published as holiday additions to humorous Sephardic papers, and were intended for individual reading "in themselves", Šani's "Partisan Agada" is in fact a stand-up comedy. Its creator is a partisan fighter in charge of cultural work with fighters and the background (Jewish refugees and local civilians in the free territory). To that extent, his Haggadah also contains Serbo-Croatian passages (which addressed both Jewish and non-Jewish audiences), in addition to the expected Jewish-Spanish ones. The latter, however, had, in addition to a satirical function, a didactic one: to teach Jewish civilians in free territory that the Allies would never evacuate them to southern Italy and to replace unrealistic hopes with a more practical fit into life in liberated territory. We, therefore, have before us a unique and unrepeatable performative text from the time of the Holocaust, which talks about the Holocaust in a carnival way. As if what has been said so far is not unusual enough, after the war, the "Partisan Agada" became an unofficial part of the official collective Passover dinner in the Jewish community of Sarajevo. The reasons that led the few Bosnian Jews who survived NDH (Independent State of Croatia) terror to remember the Holocaust through a humorous text can only be understood in the context of the desire to counterbalance the mythologizing SFRY narrative of the Holocaust, in which the real human outlines of individual victims were lost.
Keywords:
Partizanska Hagada (Jugoslavija) / Partisan Haggadah (Yugoslavia) / "Partizanska Agada" - Šalom Šani Altarac (1914-1975) / Partizanska Agada / Partisan Agada
Source:
2020
Publisher:
Beograd : Institut za filozofiju i društvenu teoriju
Note:
Trajanje 01:50:04 minuta (duration 01:50:04 minutes).
Predavanje održano 23. novembra 2020. godine od 12 do 14 časova preko ZOOM platforme (https://zoom.us/j/96465365609).
The lecture was held on November 23, 2020, from 12:00 to 14:00 via the ZOOM platform (https://zoom.us/j/96465365609)
U prilogu: tekst sa komentarima "Partizanske Agade" i audio zapis sa originalnom izvedbom Šanija Altarca.
Attachment: text with comments by "Partizanska Agada" and audio record with the original performance of Shani Altarac.