Biljana Albahari, Pisanje stradanja: knjiga o knjigama. Vodič kroz publikacije o Holokaustu, Institut za filozofiju i društvenu teoriju, Beograd, 2017.
Authors
Krstić, Predrag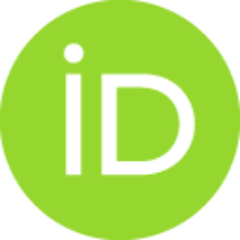 Review (Published version)

Abstract
Kao što je verovatno slučaj sa svakom neobičnom i pažnje vrednom knjigom, naslov može da zbuni ili zavara. Pisanje stradanja lako bi moglo asocirati na neku borhesovsko-ekovsku prozopopeju ove ili one pogibelji, a dodatak "knjiga o knjigama" upućivati na postradale biblioteke, imaginarne ili stvarne. I to ne bi bilo sasvim pogrešno. Tek treći deo naslova, međutim, preciznije ili sasvim precizno kazuje o čemu je reč: "Vodič kroz publikacije o Holokaustu". Pa čak i tu je potrebna još jedna specifikacija: reč je naime o navigatoru kroz one publikacije koje su napisane ili prevedene "u okvirima jugoslovenskog i srpskog izdavaštva" i koje su pokušale da "posvedoče, istraže, prouče, proniknu u jedan jedinstveni užas".
As is probably the case with any unusual and noteworthy book, the title can be confusing or misleading. The writing of suffering could easily be associated with some prosopopeia by Horhe Luis Borhes or Umberto Eco or other perils, and the addition of "books about books" to refer to damaged libraries, imaginary or real. And that would not be entirely wrong. Only just the third part of the title, however, states more precisely or quite precisely what it is about: "A Guide to Holocaust Publications". And even here, another specification is needed: it is about the navigator through those publications which were written or translated "within the framework of Yugoslav and Serbian publishing" and which tried to "testify, investigate, study, come up into a single horror".
Source:
Filozofija i društvo, 2017, 28, 4, 1206-1208